Login to KiwiSchools Central (https://central.kiwischools.co.nz/home) 
(On the left navigation bar - box no.1) Go to Website > Manage Staff List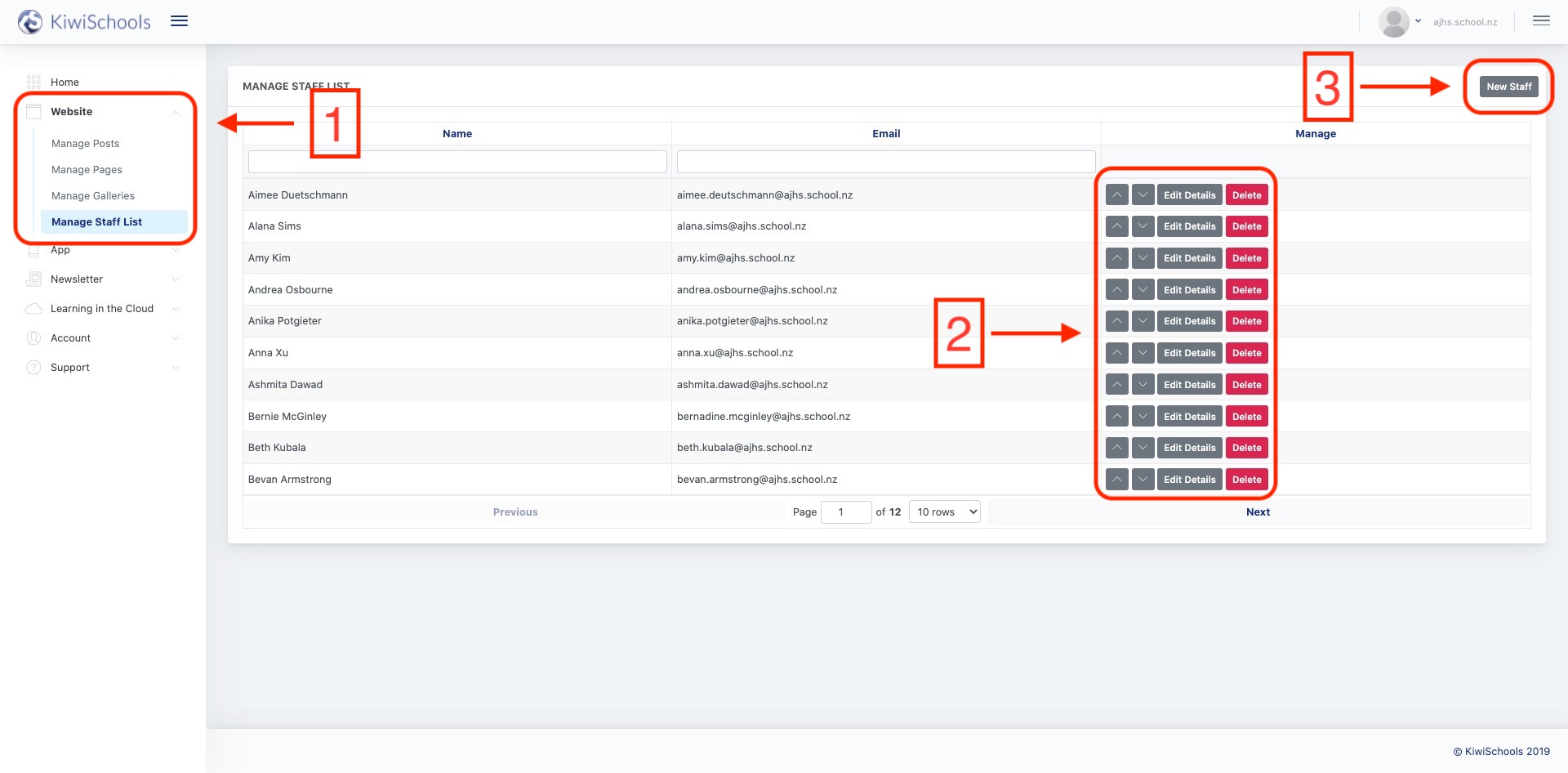 3. To
edit current staff
, click on "Edit Details" (box no. 2)
4. To
add new staff, 
click on "New Staff" (box no. 3)
5. To
delete staff
, click on "Delete" (box no. 2)
6. To
rearrange staff list
, click on the arrow button (box no. 2)
Edit Staff Details
1. Once selecting to "Edit Details" / "New Staff" a pop-up box will appear like below, where you can put all the staff details.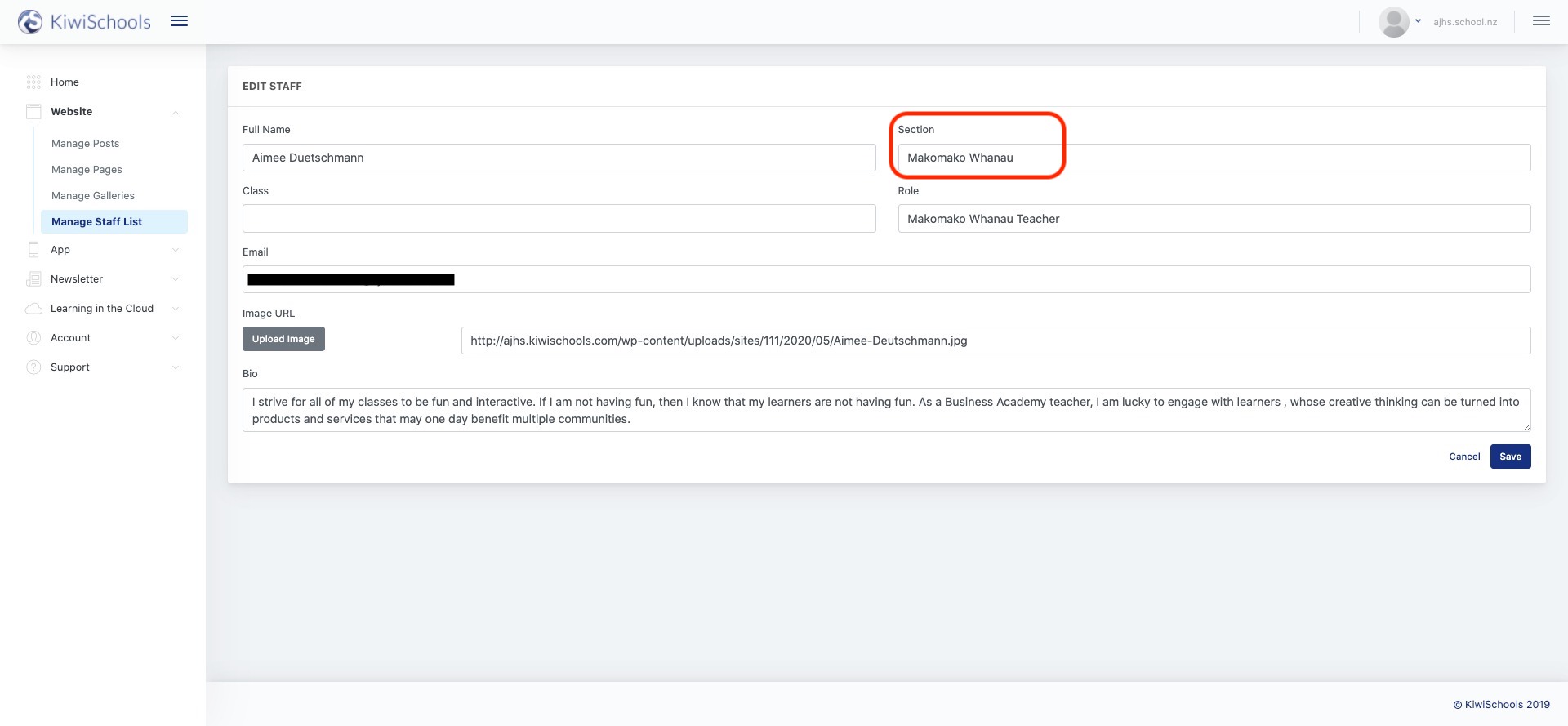 2. Fill in all the necessary details and make sure to click "Save".
To Note:

"Bio" field is only available depending on the staff page layout format, please contact

[email protected]

if you would like to change the staff page layout.
"Section" field of staff has to match exactly with the "section" field of other staff in the same group. e.g. "Senior Leadership Team"
It's highly recommended to compress staff images and set the width to less than 600px to make sure the image size is not too big. (Maximum file size limit is 8MB)